If you're on the lookout for weed delivery in Langley, The Purple Butler has you covered. We are excited to offer you a convenient way to purchase your favourite cannabis products without ever leaving your home. Our delivery service is available to anyone over the age of 19 with a government-issued ID and a valid shipping address. In other words, shady parks are a no-go.
We even offer same-day weed delivery in Langley. Just place your order online before 3pm, and we will have your cannabis products delivered by 6pm that same day! Missed the afternoon cut-off? No worries. You have until 7pm to place your order for guaranteed delivery by 10pm that evening.
Ready to order? Here's how you do it. Just add your cannabis products to your cart, checkout as you would with any other online retailer, then send payment by e-transfer to complete your order. It's just that easy!
Weed Products for Langley Delivery
Super Skunk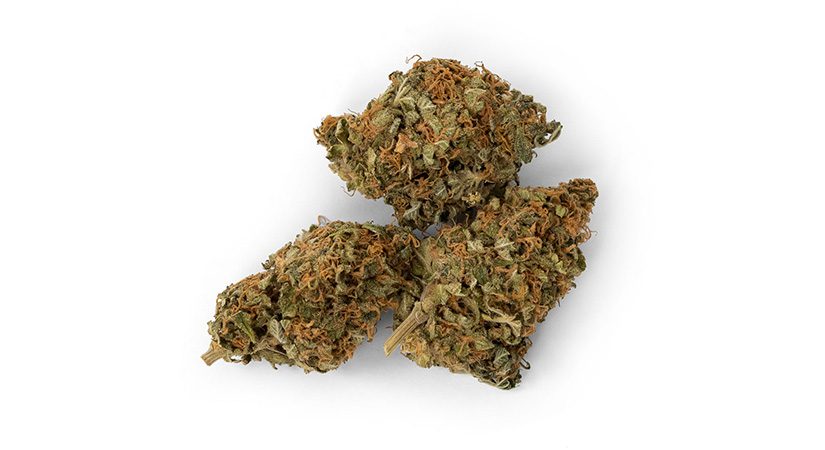 As the name suggests, Super Skunk is a classic cannabis strain renowned for its high THC content.
A cross between Skunk #1 and an Afghani landrace, Super Skunk inherits the best of both worlds. The buds are large, dense, and covered in trichomes, making them very sticky.
Super Skunk flowers in 8-9 weeks is a great option for indoor growers. The buds have a strong skunky aroma with notes of earth and pepper.
Super Skunk is very potent and best suited for experienced smokers.
Jack Ripper
This killer hybrid is named for the notorious Whitechapel murderer who terrorized London during the late 1800s.
As its namesake suggests, Jack the Ripper will slice through your stress and leave you feeling uplifted and energized.
A cross of Chocolate Diesel and Super Skunk, Jack the Ripper has a sweet chocolatey taste with diesel undertones. Its buds are large and dense, with a deep purple hue.
This hybrid is perfect for creative types who need a little boost to get their ideas flowing.
Whether you're working on a new project or just trying to get through your to-do list, Jack the Ripper will help you power through.
This value bud is a cross of Bubba Kush and Death Star. As its name suggests, Death Bubba is not for the faint of heart.
This potent strain will knock you out, so it's best saved for evening use. Death Bubba has a sweet and spicy aroma with notes of lemon and diesel.
Death Bubba can help you get the rest you need if you're struggling with insomnia or pain.
However, if you are a fan of concentrates, The Purple Butler also has a wide range of products, including Afghan Kush Shatter by Boost, THC Distillate by ClearLife Extracts, and more.
This Indica-dominant hybrid is a cross of Afghan Kush and OG Kush. Afghan Kush Shatter by Boost is a great choice for those who suffer from chronic pain, anxiety, or insomnia.
The buds are large and dense, with a deep green hue. The shatter has a sweet and earthy aroma with notes of citrus.
Over the years, cannabis users developed a taste for more than just the plant's flowers.
In addition to smoking and vaping, many people enjoy eating cannabis-infused foods or "edibles." Edibles are a great option for people who don't like smoking or for those who want a longer-lasting effect.
If you're new to edibles, start with a low dose (5-10 mg) and wait at least an hour to see how it affects you.
Our online dispensery with delivery offers a variety of edibles, including gummies, chocolate bars, and drinks.
Some of our fan favourites include the Butterfly High 1 x 350mg THC, Hidden Gems 2 x 100mg THC, BC Pineapples 2 x 50mg THC by SeC, Rosebud: 1 x 800mg THC.
Butterfly High 1 x 350mg THC
1x350mg THC is a hero dose for those with a higher THC tolerance or those who want to be sure they'll get the desired effect; this is the one for you if you're looking for an edible that will give you a powerful high.
As the name suggests, the Butterfly High will leave you feeling light and carefree.
Langley Delivery Areas
We are pleased to offer weed delivery services to various neighbourhoods in Langley, BC. From the historic Fort Langley to the bustling Willoughby area, we deliver to Aldergrove, Brookswood, Murrayville, Walnut Grove, Willowbrook, and beyond. Simply place your order online, and we'll deliver your favourite cannabis products right to your doorstep.
Some things to note:
We accept payment via e-transfer only.
Payment must be sent before your order goes out for delivery.
The minimum purchase amount for delivery is $50.
We require a valid government-issued ID to be shown upon delivery or pickup.
Our minimum age requirement is 19 years old.
Orders placed before 3pm will be delivered between 3pm-6pm that same day.
Orders placed before 7pm will be delivered between 7pm-10pm that same day.
We want you to be delighted with your purchase. If for any reason you are not happy with your order, please get in touch with us within 24 hours of delivery so we can make it right.
How to place an order for same-day weed delivery in Langley
Ordering weed online for delivery has never been easier! If you've ordered with us before, you can log in to your account and follow the same steps as last time. If this is your first time ordering with us, welcome! Our weed delivery service is simple, but as a first-timer, there are a few extra steps. Here's how to place your first order for weed delivery by The Purple Butler:
Register a new account on our website by entering your email address and creating a new password.
Browse our vast selection of cannabis products to find the perfect buds, oil, or gummies for you.
Once you've found what you're looking for, click 'Add to Cart.'
Proceed to checkout.
To ensure we deliver your order to the right place, input your shipping details.
Complete checkout.
To confirm your order, please pay by e-transfer to [email protected].
Verify your age by emailing your order number and a photo of your government-issued photo ID to [email protected].
Once we have received your payment and verified your age, we will deliver your cannabis products right to your doorstep!
Why Choose Purple Butler Dispensary for Same-Day Weed Delivery in Langley
We offer a wide selection of budget buds so you can find what you're looking for. Our weed products are prices are competitive, and we offer discounts and promotions regularly.
Loyalty Rewards
Yup, when you shop online you get points to our loyalty rewards program where can put towards your next order, saving you money!
High Quality Weed delivery
Quality is the most contested aspect of the cannabis industry, with old-school growers, new-wave extract artists, and everyone in between battling for your business. The problem is that finding an online dispensary with delivery you trust can be tough. Here are a few of our favourite strains.
With so many dispensaries, it can be hard to know which dispensary is going to have the best, most freshest bud ready to be smoked.
The Purple Butler is the perfect choice for those who want convenience and high quality marijuana.
Buy weed online in Canada from The Purple Butler's Online Dispensary today and receive it…Today!