Are You Buying Weed in Burnaby?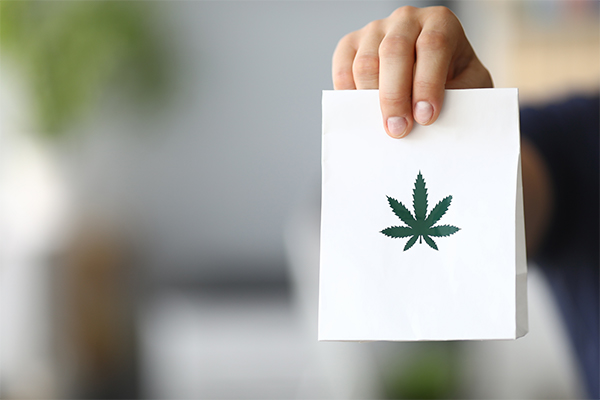 The Purple Butler is excited to announce that we can offer same-day shipping for our weed delivery in Burnaby and New Westminster from our Burnaby Store.
---
Burnaby Weed Deliveries Include The Following Neighborhoods:
At The Purple Butler, we're proud to offer premium cannabis to the people of Burnaby. If you're looking for high-quality products, you've called upon the right butler. We work closely with our producers to sell the best marijuana in Burnaby. Our strains are available in many forms, from dried flowers and pre-rolled joints to edibles, extracts, and topicals, we have it all. To offer not only variety but convenience as well, you can browse our online selection to find the perfect cannabis for you. Whether you stick with a personal favourite or venture into something new, you won't be hard-pressed to find the best weed in Burnaby.
Do you prefer indica, sativa, or a hybrid for your Burnaby buds? Perhaps you're looking for weed concentrates or mushrooms. No matter your preference, we have it all at The Purple Butler. Simple and stress-free, if you're looking for weed delivery in Burnaby, we've got you covered. Place and pay for your order through our website and we'll deliver the premium cannabis you deserve.
---
Where Can You Buy the Best Weed in Burnaby BC?
So glad you asked. At The Purple Butler, we prioritize quality and safety above all else. Before any cannabis products are sold, they're put through a strict series of laboratory tests at a licensed facility. This ensures that every product is up to the Heath Canada safety standards. Hand-picked and selected with care, engage in an easy, safe, and fun way to buy cannabis. As the top service for cannabis delivery in Burnaby BC, we're proud to serve you. Book a visit from The Purple Butler today!
---
How Do I Buy Weed in Burnaby, BC?
Our dispensary makes Burnaby weed delivery simple and discreet. Your time and comfort are of utmost importance. To order weed online, you must first register as well as verify that you are over 19 years old. Next, you add the cannabis or psilocybin products you want to purchase to your cart and when you are satisfied you can proceed to the checkout. At checkout, you will be given specific instructions on how to finish your order. You will then receive an email letting you know when your order has been fulfilled and is out for delivery.
How's the Weed in Burnaby?
BC is a very weed-friendly province. The culture surrounding cannabis usage has been thriving for some time as BC has become the No. 1 producer of weed in Canada. Our team is proud to deliver high-quality cannabis products across the country. Did you know that BC's pro-weed culture greatly impacted the legalization of non-medicinal marijuana across Canada? Our locally grown strains are so renowned, that they've inherited the nickname of "BC Buds." We're thrilled to have the opportunity to share the benefits of premium cannabis to the people of Burnaby and we look forward to serving you.
Is Marijuana Legal in Burnaby?
You bet it is! On October 17th, 2018, non-medical cannabis was legalized across the country, including Burnaby BC. Edible forms of cannabis took a little longer, however, within a year products such as chocolates, soft chews, beverages, and baked goods were legalized as well. You can now enjoy cannabis in a variety of forms, to deliver you with the experience you want. Keep in mind, you must be 19 years or older to consume, buy, possess, or grow non-medical cannabis in BC. To ensure safety and health, only government-run retailers or online stores, and licensed private retailers can sell cannabis legally. Be smart, be safe, and if you fit the bill, browse our selection to find the best marijuana for you!
---
Where Can You Smoke Weed in Burnaby?
Good question! In BC, you're allowed to smoke marijuana in public places, with a few important exceptions. Smoking laws are still in effect so before you light up, ask yourself if you could smoke a cigarette there. If the answer is no, pop that lighter back in your pocket and find a new, smoke-friendly spot.
In areas where tobacco smoking and vaping are prohibited, same goes for cannabis. Smoking in public transport facilities, bars, restaurants, workplaces, and other indoors publicly used spots is not allowed. Furthermore, marijuana has age restrictions for a reason. So, public areas where kids commonly gather, such as school property, playgrounds, and sports fields are a no-go.
---
What about private property? Private residences are a great place to smoke, as long you have the property owner's approval. If you're a renter, be sure to check with your landlord as it may be a smoke-free building. To be respectful – and avoid a fine – educate yourself on the local exceptions for smoking weed in Burnaby.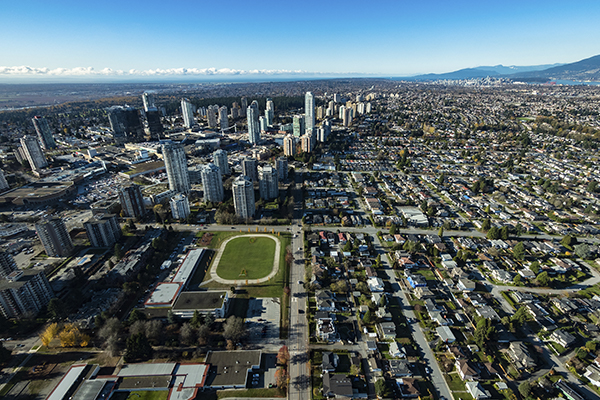 Weed Products Available For Same-Day Delivery In Burnaby, BC
---
Mushrooms